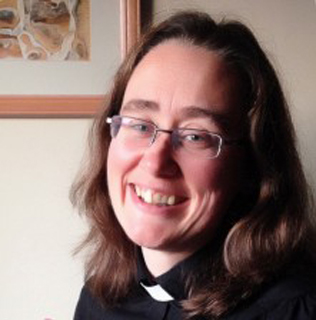 Gill Welsh
I was born and brought up in Cullercoats and after completing a theology degree at Durham University, I worked with children and young people as a lay worker in Ponteland.  I then spent some time working in a retreat house in the middle of the Yorkshire Dales before completing ministerial training.  My first appointment was in the East Durham Circuit where I served for 6 years before moving up here to the Lindisfarne circuit. 
I am the Superintendent Minister of the circuit and currently have pastoral charge of Berwick Methodist Church and work in team ministry with Deacon Jackie, looking after our churches in Alnwick, Christon Bank, Donaldson's Lodge and Milfield 
I am married, have a daughter and a dog and in our free time we enjoy walking and relaxing together. I also like crafts, music, Formula 1 and building IKEA furniture!
Jackie Wright
Born and brought up in Birmingham, I seem to have lived, been educated, and worked in areas where the smell of chocolate, from the Cadbury factory, filled the air.  I worked in a Special School which is now predominantly for children with Autism until 2006.  Leaving education, I travelled north to Crewe in Cheshire to work as their full-time Pastoral Lay Worker.   My Ministerial training as a Deacon was undertaken part-time at Queens, Birmingham alongside my Lay Worker role. 
The Lindisfarne Circuit is my first appointment.  I enjoy walking, the cinema, art galleries and getting together with friends. I'm not very keen or good at baking, but I enjoy creating different types of curries because no one knows if there was ever a recipe involved.