Milfield Methodist Church
Milfield, Nr Wooler, Northumberland NE71 6HS
Date
Details
Sat 23rd Oct 2021 Service of Thanksgiving and tea for the life and witness of Milfield church members.
Service taken by Rev Kim and Rev Barrie with hymns chosen by the current members of Milfield Church. This was a very joyful but poignant time for all.
Presentation For the Final Service at Milfield Methodist Church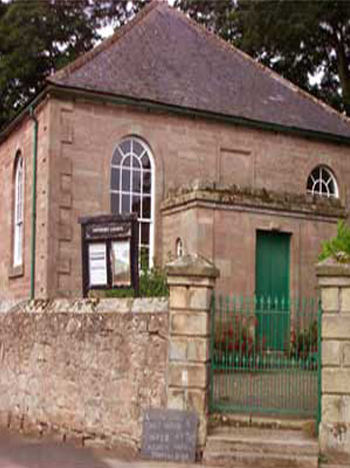 Upcoming Events
Click, to find out what's happening
Milfield nestles right on the edge of the Cheviot Hills. You will find the Methodist Church just off the main road in the centre of the village.
Sunday services are mostly traditional. As well as Sunday worship the church is open every Thursday offering a place of quiet reflection.
There is a coffee morning between 10am & 11am on Thursdays, regularly seeing 30-35 people attending.
The church actively supports a range of charities both local and international.