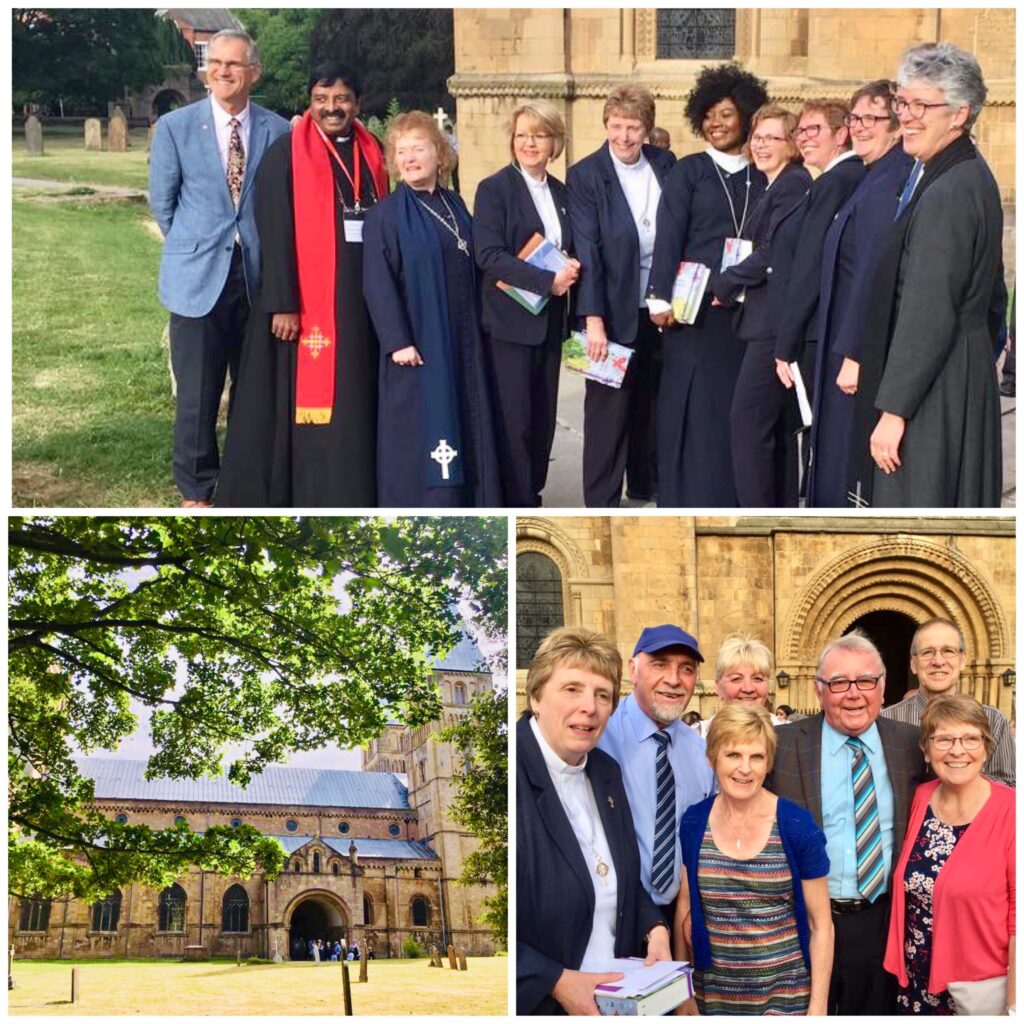 Celebration Day
It's always good to celebrate. Our Circuit shared in the celebration as Deacon Jackie Wright was formerly Ordained on Sunday 1st July in the surroundings of Southwell Minster, Nottingham.  Family, friends and supporters (pictured above) joined with Jackie in the Ordination Service.
So what is the role of Deacon Jackie?
In the Methodist Church, deacons are ordained:
to assist God's people in worship and prayer
to hold before them the needs and concerns of the world
to minister Christ's love and compassion
to visit and support the sick and the suffering
to seek out the lost and the lonely
to help those served to offer their lives to God.
We share her joy at Ordination, we pray for her life as a Deacon and look forward, in faith, to her Ministry in the Circuit.
Welcome to our Circuit
Having found this page on our web site you may wonder why we 'welcome' you again…the answer is simple – we cannot welcome you enough!
Maybe you are finding us because you remember our old site, are a member of one of our Circuit Churches or you live in the area and simply 'follow' Methodist activities.
Of course, you could be spending a holiday here, planning a visit or wondering just what North Northumberland has to offer!
We could eulogise about the sea, the coast, the hills, the countryside, the fabulous local food, the wealth of visitor attractions or the many activities that take place in our area.
On the other hand, maybe we could offer a welcome as gentle as the sea breeze, as soft as the sand of our beaches or as warm as the greeting you will find in our Church communities.
Whatever you wish, it is in our WELCOME that you will find you have 'come home'.
Welcome in His name!