Donaldsons Lodge Methodist Church
Donaldsons Lodge, Nr Cornhill on Tweed, Northumberland TD12 4XN
Service Dates & Preachers. Services commence at 11.00am
Date

Details

3rd Sept
Circuir Service Christon Bank 11:00
Followed by lunch
10th Sept
Lord Alan Beith
17th Sept
Mrs Linda McMurray - S
24th Sept
Mrs Ranald Wylie
1st Oct
Rev Kim Hurst
8th Oct
Mr Andrew Black - Harvest
15th Oct
Mr George Scott
22nd Oct
Rev Barrie Cash - S
29th Oct
Mrs Sylvia White
5th Nov
Mrs Linda McMurray
12th Nov
C of E
19th Nov
Rev Kim Hurst - S
26th Nov
Rev Barrie Cash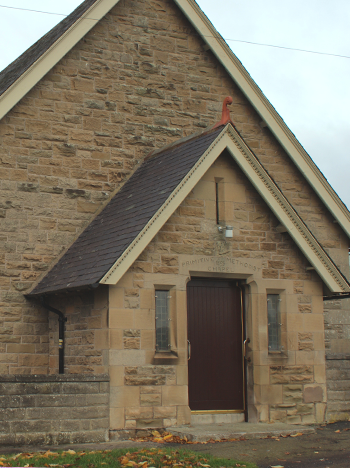 Upcoming Events
Click, to find out what's happening
Sitting at the heart of this hamlet, Donaldson's Lodge serves both the local community and several villages around the area.
Worship would best be described as traditional and the average congregation ranges from 12-20.
Services are led by our Minister or one of our preachers/retired ministers from across the circuit.